Out of thousands of chassis sold to very happy customers, we have received personal emails and phone calls from all types of racers, first timers and veterans alike that have been amazed at the performance of our chassis the very first time they put them on the track.

We have had endless testimonies from racers that have come in first and second place.
T​hey say its due to the "consistency","smoothness" and "durability" of our chassis.


The design is meant to be durable.


By design, the motor box and wheelie bars are hard to tweek or bend.

So if they crash, flip, or fall on the floor, you might get away with only having to reset the wheelie wheels by simply bending them back to the track, and be right back in the race.

D&L Chassis are a slit and tab design that go together very easily.
​All of our chassis come with the wheelie bars as part of the chassis design.

The wheelie wheels are

adjusted by bending the tip of the wheelie bars to the track

, this makes setting up the wheelie bars a breeze, and by perfect design and tensile strength of the steel

the wheelie wheels stay adjusted and consistent, GUARANTEED.
​ ABOUT US AND ​ OUR CHASSIS
Our one piece chassis'

the L-1, L-2 and L-3

will fit any 1/24 or 1/25 scale body .

The front axle and guide flag mounts are adjustabl
e to allow these chassis to fit
a wheel base of 3-1/2" to 5-1/2".
From Anglia, VW Bug, to Funny car bodies, no problem.​
Other special features of our chassis are ;


* 1/4" pinion holes on all motor mounts that allows a 16 tooth pinion gear to fit through easily.


* All of our chassis run from 1-3/16" to 1-5/16" tires.


* All of our wheelie bars are lowered so you don't have to cut as much or at all into your back bumper.
The KJ-1 Top Fuel chassis
Our "KJ-1" Top Fuel chassis is for the guys who want a Top Fuel dragster in their collection.
Because of its good looks, easy to build design, and its awesome performance, this chassis has actually sparked enough interest in racers that it has started Top Fuel races in a few track establishments.


You can build this chassis in 15 minutes and it has the same history of running perfect the very first pass just like all of the other D&L chassis, and most racers have not had to add weight !


We have had many emails and phone calls about this chassis'
awesome performance, and people are winning races with it. ( see our testimonies page )
It fits 1/24 -1/25 scale lexan or hard body Top Fuel bodies with a perfect fit to both.


Exact measurements were taken to make sure that you can put a model motor behind the hard bodies , and still look great with a shorter lexan body with the motor as part of the mold.


1/4" pinion hole ( just like the other D&L kits )


Can run tall or short tires ( just like the other D&L kits )


Has a wheel base range of 9-1/2" to 11"


It is also a sturdy design, hard to tweek or bend.


We have had many people say that a stiff Top Fuel chassis won't work, but we talked to every expert we could find on Top Fuel slot cars and other Top Fuel chassis, and we were told that Top Fuel racers are just used to having to deal with flexible Top Fuel chassis, but always ended up having to make the chassis rigid to make it run right, which usually consisted of adding weights, running softer or harder tires, and adding braces to stop the flexing, lots of extra work with little response.

So we made our chassis rigid and they work perfectly, and usually without adding weight.


Every person that has purchased our KJ-1 has been very happy with it, as soon as they got one in their hands and made their first pass on the track- they were instantly D&L Chassis fans.
My name is Dennis Sentman ( Denny ), I am the designer and owner of D&L Chassis.

My goal was to design all of my chassis to be easy to build and perform as perfect as possible. I actually played with weight distribution by testing, example- if we had to add 5 grams of weight to the front of the chassis then the next prototype had 5 grams of weight added to the design. I am not saying you will never have to add weight but we do have many who run these chassis without weight with perfect results.

I will NEVER say that these are the best chassis you can buy, I have been involved in Drag Slot Car Racing since 1996 and I know that the best chassis are built by the best chassis builders.
Anyone can build a perfect chassis and be just as consistent as the next guy if they have the skills.
​ All I did was make building the perfect consistent Bracket car a little easier.
​

If you go to my " Testimonials" page you will see what everyone is saying about the chassis, they are VERY consistent.

As a result of very happy customers

EVERY chassis comes with a 100% Money Back Guarantee

.​​


Thank You for your interest


Denny​​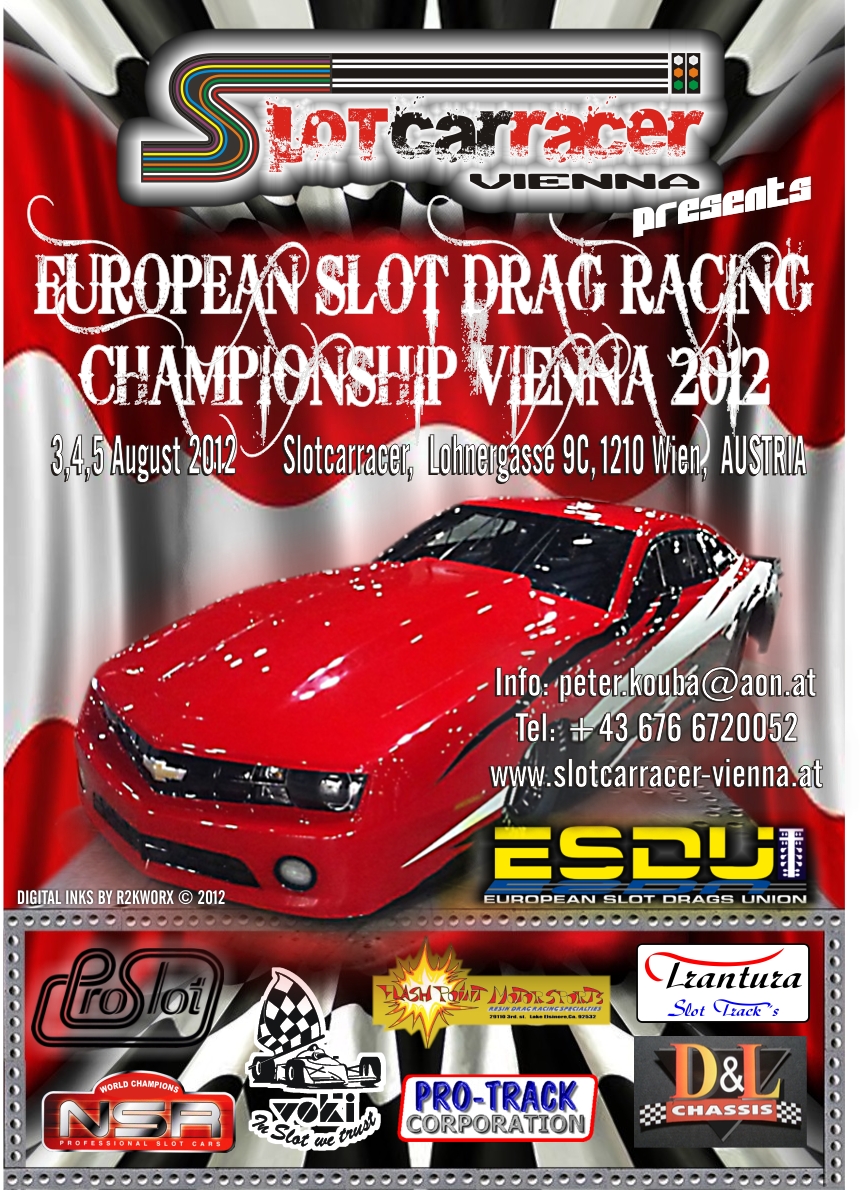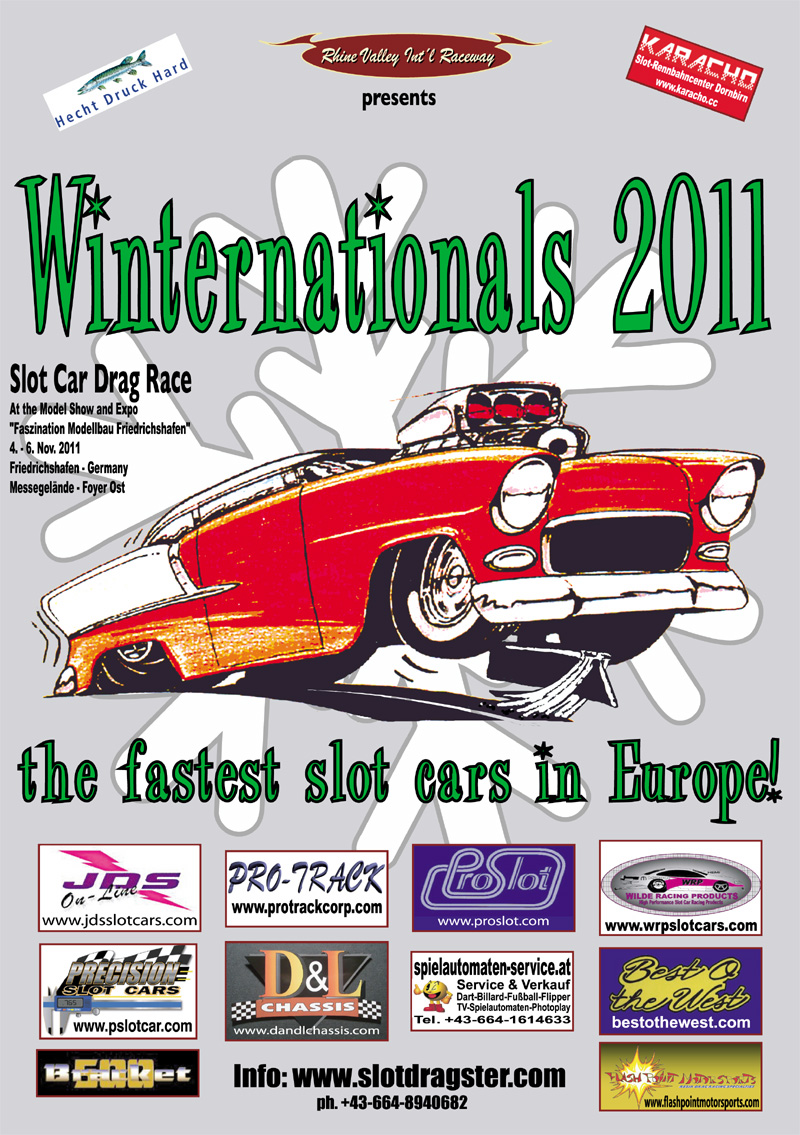 WE NOW HAVE 2 NEW CHASSIS

1/24 -1/25 SCALE DRAG SLOT CAR CHASSIS
CLICK THIS PICTURE TO ENLARGE
CLICK THIS PICTURE TO ENLARGE
CLICK THIS PICTURE TO ENLARGE
Our two piece chassis

the KR-1

.
This is also known as our "NEO chassis".​
​
As well as being our top seller It has been proven to run perfectly with NEO motors.

We were pleasantly surprised when customers starting running NEO motors on these chassis with great results and even Track records have ​​been made.
Currently we know of over 50 racers who have been running NEO motors on these with no problems.​



Note:

If you choose to run a NEO motor on this chassis, we suggest that you

test run with an
old body that you don't care about
.
​
​

By saying this is a NEO motor chassis does not hold us responsible for any damage to your car.


​If you are not familiar with the power of a NEO motor we suggest you have help from your track owner.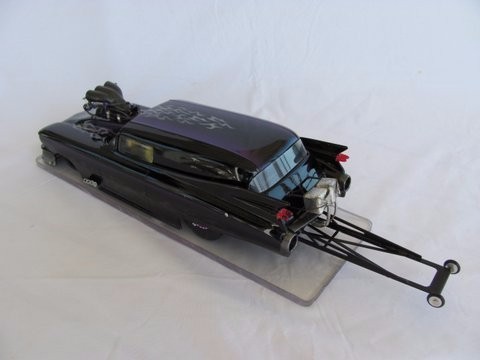 LOWER AND SHORTER WHEELIE BARS
OF COURSE WE COULDN'T LEAVE OUT OUR SIDEWINDER FANS, SO WE DESIGNED
THE S-1

​WE WERE A SPONSOR FOR 2 MAJOR RACES IN EUROPE IN 2011 AND 2012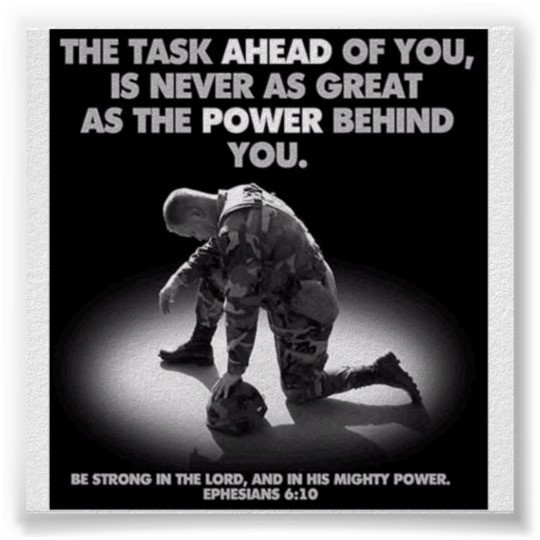 THANK YOU FOR YOUR INTEREST
CLICK THIS PICTURE TO ENLARGE
CLICK THIS PICTURE TO ENLARGE
CLICK THIS PICTURE TO ENLARGE
Double click here to edit this text.